Southern California post-hardcore band Movements will follow up the release of their new album, 'RUCKUS!', next month with a UK tour in November.
The show will be part of a 12-date run across Europe.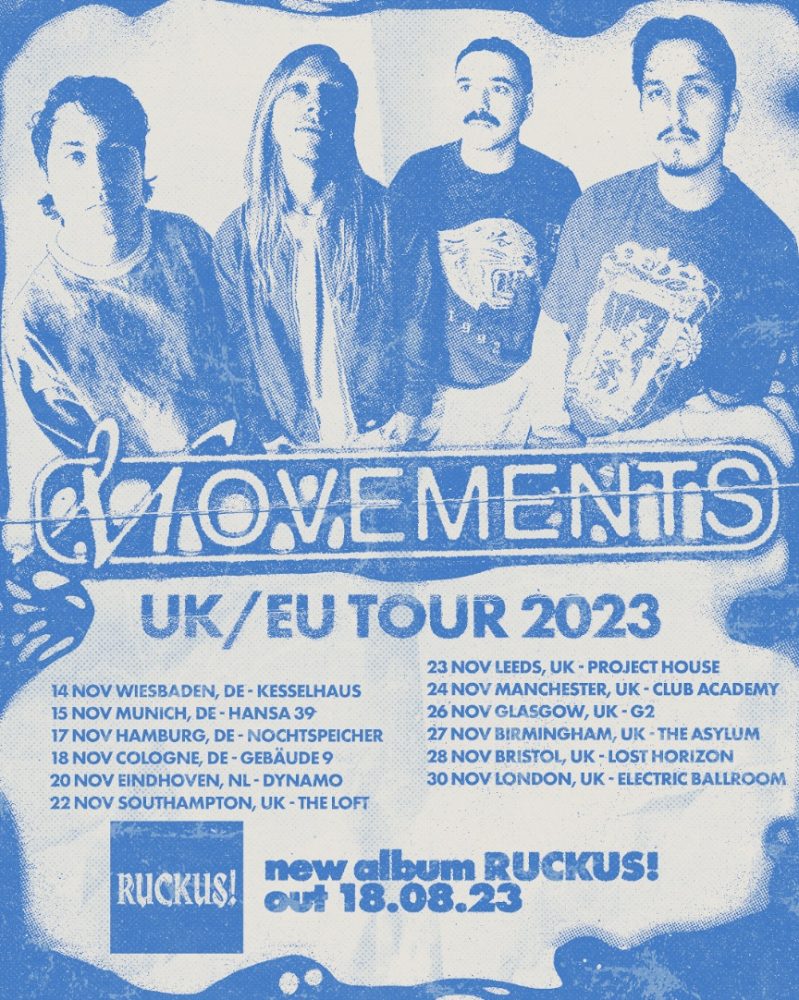 November
22nd The Loft, Southampton
23rd Project House, Leeds
24th Club Academy, Manchester
26th G2, Glasgow
27th The Asylum, Birmingham
28th Lost Horizon, Bristol
30th Electric Ballroom, London
'RUCKUS!' by Movements is released on 18th August via Fearless Records.
1. You're One Of Us Now
2. Killing Time
3. Lead Pipe
4. Heaven Sent
5. Tightrope
6. I Hope Your Choke!
7. Fail You
8. A.M.P.
9. Dance With Death
10. Coeur D'Alene
Fans can pre-order 'RUCKUS!' here.
For a preview, take a listen to some of the tracks released from the record so far.