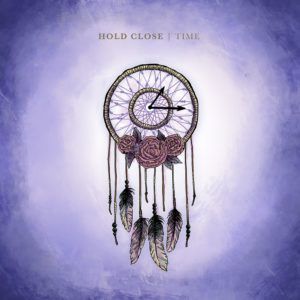 After a double dose of EPs with great potential, Hold Close were billed as ones to watch throughout 2018. Their sonic throwback to early Knuckle Puck and The Story So Far was a sound not heard for at least half a decade, and was welcomed with positive, open arms. After signing to Hopeless Records and spending much of 2018 touring and recording, January 18th sees the release of the band's debut LP, 'Time'.
The first few tracks reveal that the band has spent the last year honing a slightly different sound, one that attempts to add new dimensions to their pop-punk tones, as many bands of the genre do. Hold Close's attempt is to add keys, which generally do serve to add intricate and textural melodies to even the blandest of rhythm sections, but, on 'Time', they're not quite utilised to their full potential. Every song here is some variation of the last, sitting too comfortably at mid-tempo with a fairly basic song structure. While the keys do add that extra layer of texture to the music, each song would be instantly forgotten without them.
Songs like 'Breath' and 'Cloud9' reach for the grandiose but seems to be just beyond the Hold Close's grasp, whether that be due to the limitations of the genre or the youthfulness of the band, it's hard to tell, but the songs come across as live-setting fodder. The lyricism leaves much to be desired, again coming across faux. One such snippet comes from 'Tropical Depression', and reads "The daylight is dimming/What a perfect imperfection/We've been swimming/In a tropical depression", which doesn't venture too far out from GCSE level poetry.
Joking aside, Hold Close clearly have a destination in mind for their music, and 'Time' is hopefully just the vehicle that's taking them there. There's still a lot of promise from the band, and their experimentation with the genre is definitely to be admired, but this debut is certainly a misstep.
2/5
'Time' by Hold Close is released on January 18th on Hopeless Records.
Hold Close links: Website | Facebook | Twitter | Bandcamp
Words by Ben Mills (@BenMills28)