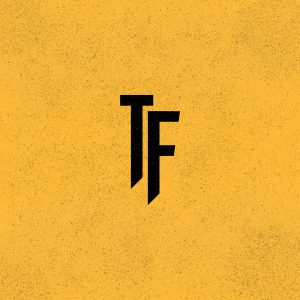 For the best part of 2018, The Faim is one name that has been popping up here and there. With a whole load of festival spots and notable support slots under their belt, the Aussie group have certainly put in the groundwork to where they look to be heading. On paper, the names they've worked with, Pete Wentz (Fall Out Boy), Josh Dun (Twenty One Pilots), Mark Hoppus (blink-182) and Ashton Irwin (5 Seconds of Summer), are certainly impressive. But now it's time for The Faim to take the next step.
There's no doubt about it who and what The Faim want to be on 'Summer Is A Curse'. It's six slickly John Feldmann-produced slices of anthemic pop-rock (emphasis on "pop"), that are firmly on par with recent Panic! At The Disco and Fall Out Boy releases. They're quick to set down their marker for supplying nagging hooks that you helplessly keep going back to.
The title track opens proceedings, capturing a feelgood, summery vibe before 'A Million Stars' comfortably soars with passion, even with its questionable tropical mid-section. 'Make Believe' ticks the stirring ballad box with conviction, even if you can envision it being in some romantic teen drama film. Whereas 'I Can Feel You' is carried with euphoric EDM tempo, highlighting Josh Raven's impressive vocal range.
It's all fairly harmless then 'My Heart Needs to Breathe' comes along with a stiff group chorus and jarring tempo, spoiling what little momentum the Aussie band had. 'When It Comes' slightly revives the EP with sparse instrumentation but even that's ruined by over-produced vocals.
If 'Summer Is A Curse' is supposed to be the spark that makes The Faim the "next big thing", then it's a failure. Perhaps blame its stylistic diversity? Or is it the all too polished production? Besides the occasional strong point; Raven's vocals and the catchy hooks, this doesn't quite fulfil the hype. Next year's full-length will either make or break The Faim.
2/5
'Summer Is A Curse' EP by The Faim is released on 7th September on BMG.
The Faim links: Website | Facebook | Twitter | Instagram
Words by Sêan Reid (@SeanReid86)