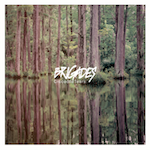 Being a US pop-punk band on the illustrious Pure Noise label may lead some to think to South Carolina's Brigades are just the latest in a line of similar bands the label has produced in recent years, but you'd be wrong. 'Crocodile Tears' is 6 slices of heavy, bombastic pop-punk that doesn't exactly fit into the stereotypical norm.
Opening with 'Whipstaff Manor', the quintet quickly set the pace with a mix of chugging riffs, group vocals, and a hooky chorus. The band's pounding yet swinging tempo has weight to their sound, yet the pop-punk sound is still at it's core. 'The Writing On the Wall' also shows just this, and the finish product leaves you with a strong instant impression.
Later on, 'Traditions' sees Brigades turn up the heaviness with an onslaught of deep riffs, pummelling drums and aggressive vocals, showing they're not just your typical pop-punk band. 'Glass Casket' rounds off the EP and offers more riffs, screams and hooks.
Stylistically 'Crocodile Tears' shows Brigades as being limited, yet the six songs on here show they have the potential to stand out from the every-growing crowd. Whilst they lack versatility, they make up for it in the sheer weight of awesome hooks that gives the EP longevity.
Fans of A Day To Remember and Set Your Goals may have found their new favourite band in Brigades, it has all that you love of those bands, mashed them together and added more intensity. They're certainly a band with an exciting future, and 'Crocodile Tears' is a good starting block to hit the ground running from.
3.5/5
'Crocodile Tears' by Brigades is out now on Pure Noise Records.
Brigades links: Facebook|Twitter
Words by Sean Reid (@SeanReid86)