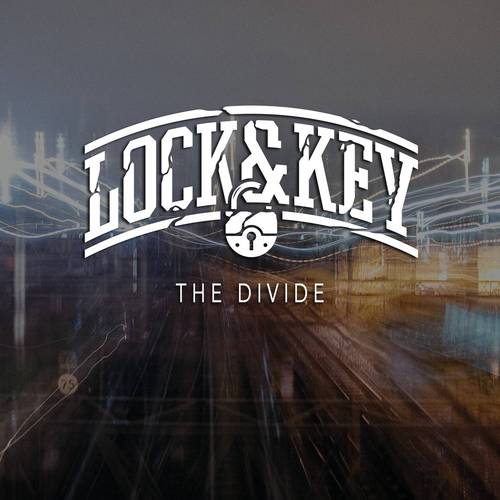 Releasing their debut EP, UK Midlands band Lock & Key have created some abrasive, emotionally-charged hardcore known as the 'The Divide'. Oozing with crushing riffs and gritty, aggressive vocals, 'The Divide' certainly offers an intense experience for the listener. And while not exactly the most innovative, the band certainly deliver a batch of rigorous hardcore tunes which is just as much moshable as it is enjoyable.
Consisting of five tracks, 'The Divide' touches on the problems that vocalist Rich Lardner experienced during the past year. Consisting of themes such as persevering against adversity ('Down But Not Out') despite the challenges that can be faced ('Burning Rope'), the EP manages to convey a sense of relatability to anyone dealing with hardship, as well accentuating an overall rallying message to fight against all odds. Exploring the difficulties that the band has had to face, Lock & Key offer a truly cathartic experience, while still giving off a "take no prisoners" attitude to the world. One particular highlight is during the song 'So Alone', in which about two minutes in, Rich Lardner roars with true, unrelenting fury, "Everything I know fell apart, I watched it burn". It is this defiant statement which embodies the purest release of emotion of 'The Divide', unleashing all the built up anger that the EP contains.
Musically, the band itself offers nothing particularly new to an already repetitive formula used by the slew of upcoming hardcore bands. Despite this, Lock & Key are certainly more appealing than most. Packed to the teeth with pack-a-punch riffs and rhythmic breakdowns, Lock & Key's brutal musicianship lets loose with reckless abandon. With hard-hitting songs such as 'The Border' and 'Thing Stay The Same' bringing the mosh, any hardcore veteran is pretty much guaranteed to look up with awe. While effective however, it is this sound which stands prevalent throughout the EP, resulting in 'The Divide' becoming quite repetitive considering most songs tend to last around the 4-5 minute mark.
Nonetheless, Lock & Key have effectively created a furious EP full of mosh-heavy, positive hardcore, capable of being both relatable as well as enjoyable. At times however, it does tend to wear thin, yet for a band that has just released its first EP, it is one hell of a start.
3/5
'The Divide' EP by Lock & Key is out now on Small Town Records.
Lock & Key links: Facebook|Twitter|Bandcamp
Words by Harry Miller (@HarrryMiller)