Although the usual end-of-year wind down is slowly starting, today's #NewMusicFriday is a mixed bag of lesser-known releases with a trio of celebratory reissues leading the way.
Amongst them is the 10th anniversary remastered/remixed edition of Deafheaven's 'Sunbather' LP. Upon its release in June 2013, we described the record as a "game changer" and it would go on to be picked as our 'Record of the Year' for 2013. 10 years on, it still sounds as exhilarating as ever. From the frantic pummeling burst on 'Dream House' to its tranquil post-rock passages on tracks such as 'Vertigo' and 'The Pecan Tree,' it saw the San Francisco set the benchmark for black-laden post-metal.
Looking further back, both Muse and Evanescence are celebrating their respective 2003 albums 'Absolution' and 'Fallen'. For Muse, 'Absolution' saw them maintain ascension to stadium rockers with a handful of stellar singles; 'Time Is Running Out,' 'Hysteria,' 'Stockholm Syndrome' and 'Sing For Absolution'. Whereas 'Fallen,' somewhat immediately launched Evanescence to the upper echelons of alt-metal, helped by inescapable 'Bring Me To Life'.
When it comes to new music, Plain White T's return with an eponymous effort, French extreme metal avant-gardists Celeste accompany last year's 'Assassine(s)' full-length with a three-track EP, Epilogue(s)'.
Elsewhere Indie/emo group Mom Jeans. deliver a collection of reworked tracks in the form of 'Bear Market'. Former Yashin frontman Harry Radford returns with his latest project, Call Me Amour. Thier EP embraces dark electronica with sonic guitars. Anonymous Self-Exiled Russian "bedlamcore" artist n0trixx launches their 'Rejected' EP, exploring a hybrid sound of metal and hip-hop. There are also new releases from Texas In July, Temic, Earthside, The Dialectic, Dogma, and many more.
---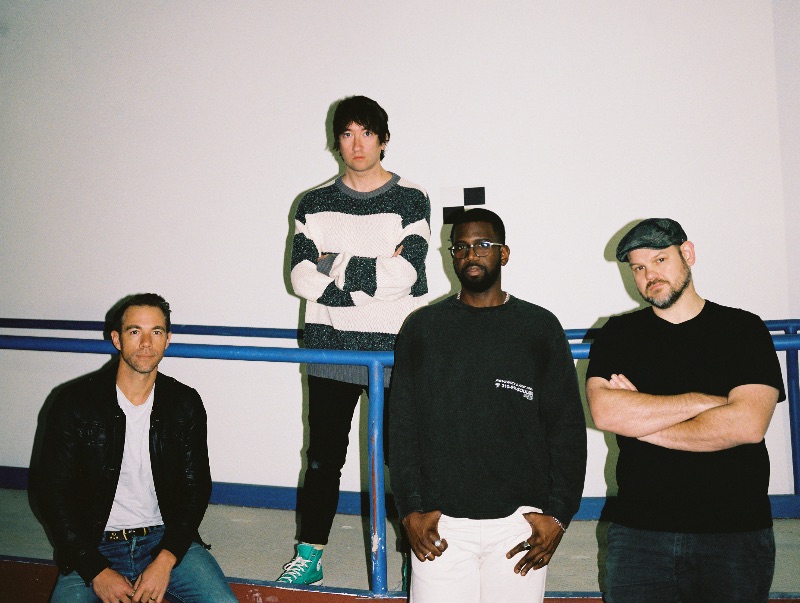 Plain White T's – Plain White T's
Like many folk, when I think of Plain White T's, I'm reminded of their 2006 hit 'Hey There Delilah'. Unless you've been a fan of them since then, you've probably written the Illinois group as "one-hit wonder". It's considerably a shadow they've been running away from, yet if you dig deeper into their catalogue, you'll realise Plain White T's are a component pop-rock band. This is exemplified on this self-titled effort. Tracks such as 'Would You Even' and 'Feeling (More Like) Myself' are slick and energetic with favourable melodies, yet unfortunately for PWT's these moments are too rare on here.
For the most part, the quartet Tom Higgenson (vocals), Tim Lopez (lead guitar, vocals), Mike Retondo (bass), and De'Mar Hamilton (drums) deliver a lightweight record that is acceptable for a band of this ilk. Opener, 'Young Tonight' sees Higgenson give a retrospective tale of holding on to his youth with playful melodies.
'You Plus Me' is sure to be polarising with its cutesy and naive wordplay being the sugary top of a succulent acoustic number. Yet it's delivered with an admirable charm, partly due to its earworm melody. The same can't be said for 'L-O-V-E' and 'Fired Up'. The former has a chorus that uncomfortably rhymes "Is that what you want from me?" with "It could be easy as do, re, mi," against a plucky, acoustic-heavy backdrop. While the latter is a late sun-laden, party jam that sounds like it belongs on a Jet2 TV advert, with its woozy (and annoying) hook.
Even though 'Plain White T's' is quickly forgettable, you've got to admire them for soldering on, refusing to live off their former glories. Even if they're serving up soft pop-rock missteps such as 'Red Flags' or lines like "Been DM-in' for a year" on the closing track, 'Spaghetti Tattoo', PWT's have a comfortable spot of being a pleasant pop-rock band with little to no edge on offer.
---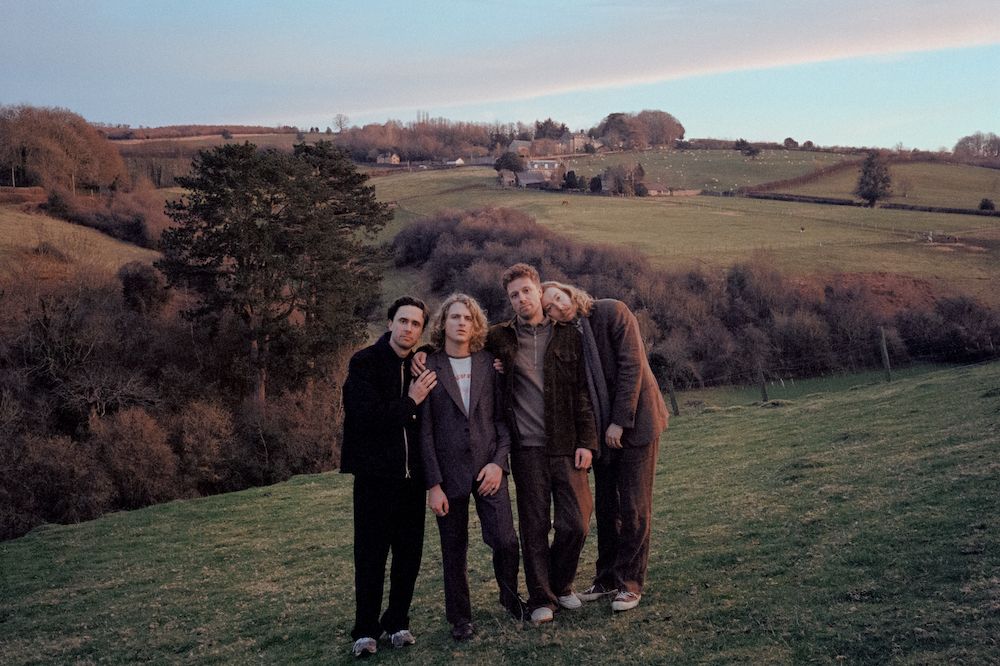 Siblings – In Heaven
With the winter nights here, sometimes you want some sombre indie folk to be your soundtrack to those long dark evenings. Although that may have not been Siblings' intent when writing 'In Heaven', their debut EP, it's still a fitting way to praise the four songs on offer.
Based out of South London, the quartet's blend of atmospheric indie folk is executed with care. 'Evangeline' drifts in with an ethereal quality as Rob Fenner's guitar wraps around Theo DW's gently towering voice. 'Into My Dreams' subtly incorporates some succulent jazz into Siblings' soothing sound, before the title track maintains the dimly lit atmospherics. 'Hanging of The Sun' closes the EP with a slightly mournful tone with DW declaring "We're out of time", as Matthew Willett's saxophone brings a late-night richness to see this short set of songs out.
Undoubtedly, there is an organic and warm quality to what Siblings have produced on 'In Heaven'. Inspired by the classic '70s songwriting of Leonard Cohen and others, DW's writing is retrospective, exploring themes of loss and desire. While his bandmates add depth and texture, creating a promising foundation for the four-piece going forward.
---
What is out on #NewMusicFriday?
Plain White T's – Plain White T's
Deafheaven – Sunbather (10th Anniversary Remix/Remaster)
Muse – Absolution XX Anniversary
Evanescence – Fallen (20th Anniversary Edition)
Mom Jeans – 'Bear Market'
Celeste – Epilogue(s) EP
Clutch – PA Tapes (Live In Portland, 10/9/22)
Texas In July – Without Reason
Call Me Amour – Revolution EP
Siblings – In Heaven
n0trixx – Rejected EP
Temic – Terror Management Theory
Earthside – Let The Truth Speak
The Dialectic – Crawl To The Throne
Dogma – Dogma
Foxcult – The Indigo Fault
SOARS – Repeater
House Of Women – People Printing
The Wanton Bishops – Under the Sun
Sunrise Skater Kids – Emotaku
Dead Cosmonauts – Parasomnia
Wind Walkers – What If I Break?
Post Profit – Self Defeater
Shooting Daggers / Death Pil – Split 7″
Major Awards – It's a Good Night to Have a Bad Time
Shipwreck Karpathos – Being Human
ICANTDIE. – Errors
Sadus – The Shadow Inside
Adelaida – Retrovisor
Unwell – Trial & Error
Lavender Blush – There's Nothing Inside Your Heart
Lagern – Motion
If you think I've missed something or have a new album/EP/song to tell us about, tell us about it here.
If you're looking for the latest tracks focusing on rock, punk, hardcore, metal, emo, and everything in between, then check out our 'Newish Music' playlist on Spotify or Apple Music.