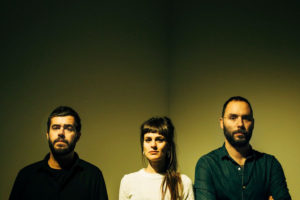 With the farce that is Brexit seemingly neverending, it's a good job there's a whole heap of new releases to distract you over the coming days.
March ends with a handful of notable releases including new albums from The Maine, Whitechapel, Devin Townsend and I Prevail. There's also 'NEST', the outstanding second album from Belgian trio Brutus.
Elsewhere, Blink-182's Mark Hoppus and All Time Low's Alex Gaskarth come together to release the debut EP from their new project – Simple Creatures. For those wanting something a bit gloomy, look no further than 'Social Hazard', the new EP from Glasgow's Lotus Eater. And if you're looking for a tale of hopefulness, check out the new album from Free Throw – 'What's Past Is Prologue'.
There are also new releases from Rarity, Laura Stevenson, The Alchemy, High Rise, Lee McKinney, and Bad Luck.

Follow us on Spotify for more playlists.
The Maine – You Are Ok (★★★.5 Review)
Whitechapel – The Valley (★★★.5 Review)
Free Throw – What's Past Is Prologue (★★★.5 Review)
Brutus – NEST (★★★★★ Review)
Simple Creatures – Strange Love EP (★★★ Review)
I Prevail – Trauma (★★ Review)
Devin Townsend – Empath
Lotus Eater – Social Hazard EP (★★★★ Review)
LAGS – SOON (★★★★ Review)
Laura Stevenson – The Big Freeze
Forever Still – Breathe In Colours (★★★ Review)
Carcer City – Silent War EP
Rarity – The Longest Lonesome
Hands Off Gretel – I Want The World
High Rise – Endeavours EP
The Alchemy – Chemical Daydream (★★★★ Review/Song Premiere/Stream)
Lee McKinney – Infinite Mind
Bad Luck. – Drug Phase (Stream)
Colt48 – Negatives EP (★★.5 Review)
Para Alta – Greatest Hits 2016-2019
Arrival of Autumn – Harbinger
Nightmarathons – Missing Parts
Anxious Hands – Dissociate
Wet Dreams – Wet Dreams