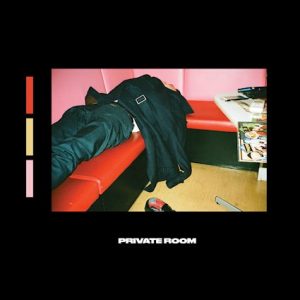 Counterparts should stick to ripping out riffs, marketing isn't their strong point. The Canadian band are highly regarded and have been hammering out blistering punk since 2007. Five albums into their career, and after a line-up shuffle, they're about to release their new EP 'Private Room'. Yet, they half-heartedly describe it as a collection of B-sides. It doesn't exactly fill you with excitement, but if you're thinking low quality, unwanted, second-rate experiments not fit to make the album, you're wrong. Basically, Counterparts are underselling it.
Taken from sessions for their two most recent albums, the three songs clock in at a frantic six minutes, not a lot to get your teeth into (assuming the music doesn't knock them out). Counterparts' sound is often described as "melodic hardcore", which is misleading. Make no mistake, it's accessible, but they're not suddenly going to break into a huge swooping chorus. Neither are there any rousing Comeback Kid style yell-alongs. Brendan Murphy has one vocal style; intense. On prior album, 'You're Not You Anymore', he didn't so much flirt with melody as give it a wink across a crowded room and it's the same here.
Opener 'Monument' is a potent brew of vicious drumming, eerie guitar lines and fist-pumping vocals. Rousing, yet subtle, and violently to the point, it makes a real impression, belonging with the best songs in their catalogue. 'Selfishly I Sink' is an entirely different beast, cramming a surprising amount into its runtime. The initial brutal assault gives way to punky chugs, catching you off guard with frantic sections using the space to sound crushingly heavy. Final track 'We Forgive' was clearly recorded for their 2015 album, by a different line-up, and feels a bit tacked on. A prominent jaunty guitar riff and more straightforward sound, it isn't bad but is totally eclipsed by the other tracks.
Counterparts should be proud of the three songs making up 'Private Room'. One superb, one satisfying, one solid.
3/5
'Private Room' EP by Counterparts is released on 7th September on Pure Noise Records.
Counterparts links: Facebook | Website | Instagram | Twitter
Words by Ian Kenworthy (@WhisperingSand)