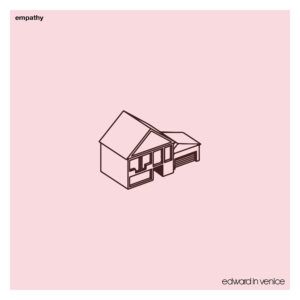 The new Edward In Venice EP, released on superb hardcore label Lockjaw Records, is a hard-hitting, aggressive seven track outing from a band known to play a mix of melodic hardcore and pop-punk ala Title Fight and Alexisonfire.
Opener 'The Deserter' is a solid punk song, with some unclean vocals adding a more hardcore edge. It's certainly a good opener, and the perfect introduction to the band. 'High Tide' is another hard-hitting track, ticking all the same boxes ticked by the opener. Arguably, however, this one has the catchier, more pop-punk chorus.
'Spark In The Philly' is heavy from the outset, alternating between emo-esque screams and pop-punk cleans. It feels a little like early The Used. It's certainly a highlight. Next up, 'Minalo Riddim'. It clocks in at just over a minute, so right away you know it's either going to be a hardcore punk assault or a weird instrumental. Weird instrumental takes the biscuit, but it does transition satisfyingly into 'Pipe Dream'. That's about as good as it gets, as the track is somewhat of a let down comparatively. Even the screams and mini breakdown don't seem to do anything here.
'Blue Whale' seems to bring back the energy and its melody is an instant redeemer. Again, more pop-punk, crunching guitars and catchy lines one after the other. The oddly-titled 'Vapeoreon' closes us out, and it's not as good as its predecessor, but ends the EP nicely with aggression and grit.
It seems Edward In Venice have three gears, at least vocally: post-hardcore screams, pretty pop-punk and a heavier, more garage-punk leaning middle ground. With this, they tackle songs with occasional complex structures but without the overlong downside often found in such songs. If you're into garage rock and punk, you'll probably dig this EP. But fans of straight-up pop-punk and emo might also find something to love along the way, too.
3/5
'Empathy' EP by Edward In Venice is out now on Lockjaw Records.
Edward In Venice links: Facebook | Twitter | Instagram
Words by Sam Higson-Blythe.