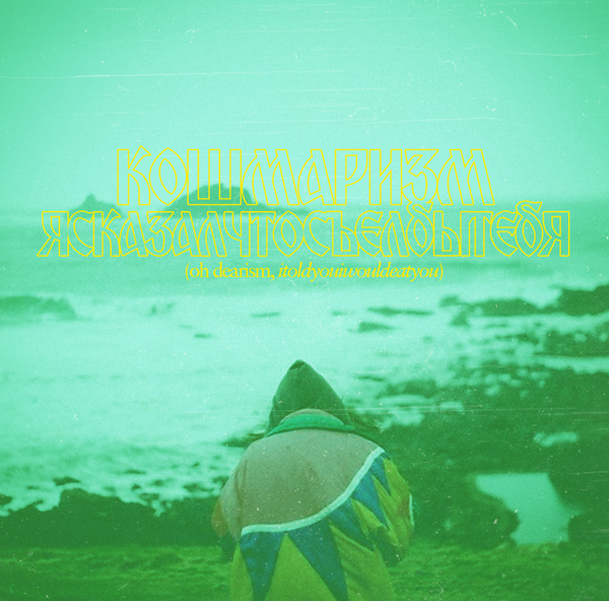 After teasing us the with the 'Get Terrified' EP earlier in the year, London-based itoldyouiwouldeatyou return with their debut album 'Oh Dearism', an experimental indie-rock odyssey. The good news is it's as surprising as it is satisfying.
'Earl, King, Whatever' opens in a similar way to a Frank Turner record, until a wave of whirly synths and guitars arrive, assuring you that is going to be an unpredictable and wild ride. The septet provides a wealth of talents, all blended together to make one of the most interesting canvases you're going to hear this year.
No matter where the music decides to go, vocalist Joey Ashworth sounds excellent. 'Almost Zero' contains a weighty sadness, but cleverly this style isn't used everywhere, it's more of a tool from an interesting and varied toolbox. We're even treated to an unusual spoken word poem on 'Goodbye To All That' which lays carefully around chugging guitars. Yes, occasionally songs veer into noisy abrasive sections, but that bite never becomes overpowering.
Holly Readman's vocals provide a delicate counterpoint on many of the songs, and the echoing back-forth on 'Get Terrified' remains every bit as effective in this context as on the EP. The almost randomly shouty vocals laced throughout the near nine-minute 'Greek Fire' work exceptionally well and bring to mind Birmingham's Johnny Foreigner. Perhaps unsurprisingly, as Alexei Berrow provides the guitars here too. His distinct style is stamped over this collection, but make no mistake, this band is unique.
Partly, this is due to the song construction, every track is so well thought out, for example 'Gathering Things Together and Not Dividing Them' begins in a totally different space to where it ends, evolving throughout its runtime but never getting lost along the way. A vision shared by all nine songs, giving an overall sound that is strange, surreal and quite affecting.
'Oh, Dearism' is a unique blend of indie talents and one you really shouldn't miss.
4.5/5
'Oh, Dearism' by itoldyouiwouldeatyou is released on 16th November by Alcopop! Records, Failure By Design Records and Beth Shalom Records.
itoldyouiwouldeatyou links: Twitter | Website |Facebook | Instagram
Words by Ian Kenworthy (@WhisperingSand)