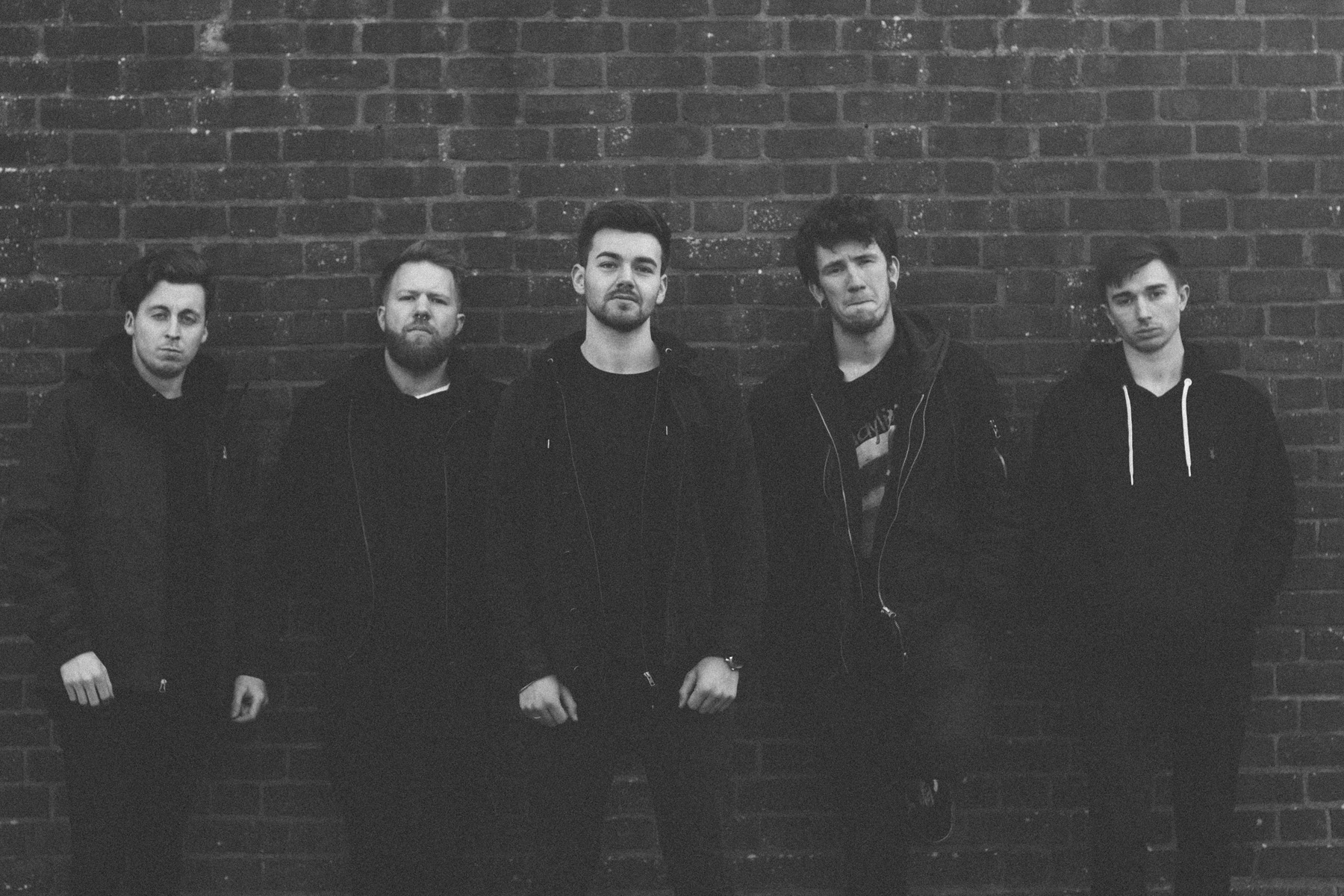 Recently Kent quintet Cove returned with their second EP, 'A Conscious Motion'. While they may have garnered some attention with 2016's 'We Were Once Lost' EP, this second outing is considerably a new chapter for Cove with incoming vocalist Ben Shorten yet as the band explain, this is a more collective effort; "There is a little piece of everyone in each song, something we didn't have before. This has definitely broadened our sound; we've explored new dynamics and opened new doors. Cove is a group of individuals who make honest music for themselves not based on current trend or flavour of the month.
"We get bored of being compared to sounding like other bands – we wrote to sound like Cove."
Following on from its late March release, Cove has provided Already Heard with exclusive access into the making of 'A Conscious Motion'. Read on as they discuss preparing to enter the studio, working with producer Oz Craggs again, adding layers to their sound and more.
We recorded with Oz Craggs at Hidden Track Studios in Folkestone in a few sessions at the end of 2017. We worked with him on our previous EP 'We Were Once Lost, so we were already familiar with the studio and the process in which we'd go about actually laying down the tracks with him, however, our approach to production was a lot different this time around, both in the band and also with Oz.
Something we really wanted to explore more this time around was post-production – adding layers to the music was something we found really exciting in the writing process and quickly became an integral part of how we wanted the EP to sound. The aim was to make a sonically bigger sounding record than 'We Were Once Lost' and step up the songwriting, little details such as the ambient drums in the verse of 'All I Believe' or the drone sounds under intro for 'Coincide:Collide' are all small details we feel have made a massive impact to the feel of the tracks.
We also experimented with some different ideas, for example, the tom hits in the intro for 'Coincide' actually have doubled up tom hits by Jack [Bowdery] and Pete [Woolven] playing the tom and kick drum in a room together with a really roomy sound which added to the "war chant" vibe to the intro of that track. Bits like this were probably the most enjoyable part of recording, it feels great to be able to have time to experiment and be truly creative, something we had made sure we accounted for timewise this time around. It allowed ourselves plenty of time to make sure we could create the best sounding record possible with the songs we had.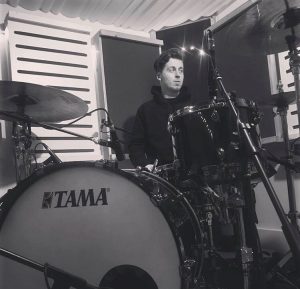 Preparation going into this record was key, we went back and forth on a lot of the songs structurally before we settled on the final layout. Everyone was practising their parts before we went in, but we did leave an element of deciding to the studio, as sometimes it's nice to bounce ideas around when you're in the midst of it all and recording.
When it came to recording lyrics, it was great to have Oz at the wheel helping make sure we got the takes possible, being in a heavy band himself he knows exactly what we're going for in parts which truly valuable. We even experimented with things such as whispered vocals under the main vocal, if you really listen out you can hear them in places, along with subtle harmonies.
Having Ben [Shorten] in the band made us want to explore melody more in our future music. I think that has added such a great new element to the band and opened a lot of doors for different directions we could explore in future. We are extremely happy with how the EP came out. We feel we have put together a body of work that shows where we are right now as a band, trying to do something that ultimately doesn't sound like the current trend of the UK heavy music.
Cove will be touring the UK alongside Parting Gift later this month.
April
15th Anvil, Bournemouth
16th Boileroom, Guildford
17th Red Rooms, Nottingham
18th Satans Hollow, Manchester
19th Parish, Huddersfield
20th Garage Attic, Glasgow
21st Opium, Edinburgh
22nd Corporation, Sheffield
24th Flapper, Birmingham
25th Cellar, Oxford
26th Forum Basement, Tunbridge Wells
27th Mothers Ruin, Bristol
28th Hobos, Bridgend
30th Thousand Island, London
'A Conscious Motion' EP by Cove is out now.
Cove links: Website|Facebook|Twitter|Instagram
---
If you have enjoyed reading this article and would like to help us produce more content and promote more great new music, please consider donating to our Patreon page.