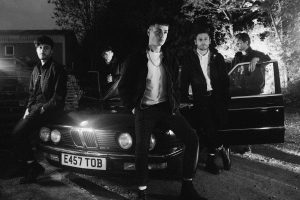 After a busy festival season comes a hectic period of new album and EPs. If you've checked out this month's edition of "Incoming", then you'll know September is packed with noteworthy releases. Today is certainly an example of what's to come in the following weeks.
Nevertheless, Boston Manor, Clutch, Skyharbor, Counterparts, Attan, Aspiga, El Ten Eleven, and EMP!RE set the benchmark high as they all deliver stellar releases.
Elsewhere, Alter Bridge document last year's show at The Royal Albert Hall, Single Mothers surprised fans with 'Through A Wall', and The Faim aim to follow up a hectic live schedule with their 'Summer Is A Curse' EP.

Follow us on Spotify for more playlists.
Boston Manor – Welcome To The Neighbourhood (★★★★.5 Review/Interview)
Alter Bridge – Live At The Royal Albert Hall
Clutch – Book Of Bad Decision
Skyharbor – Sunshine Dust (★★★★ Review)
Counterparts – Private Room EP (★★★Review)
Single Mothers – Through A Wall (Stream)
EMP!RE – Glue (★★★★ Review)
The Faim – Summer Is A Curse EP (★★ Review)
Attan – End of. (Playlist feature/Stream)
El Ten Eleven – Banker's Hill (★★★★ Review/Stream)
Happy. – Cult Classic
Aspiga – Dragged Through The Years (★★★★ Review)
Vodun – Ascend
Masiro – Geodesics
Japanese Television – Japanese Television EP
Bersa – Anhedonia (Stream)
TV Coma – Body Negativity
Fear Me December – Crystallized EP